Operating Performance
---
Since its establishment, the Company has continuously improved its product quality through technological innovation. Presently, the product sales network has covered 34 provincial-level regions in China with offices in each provincial-level region. The market shares of various products have reached over 30% on average, among which the market shares of telemeters have reached over 40%. The Company has grown from a revenue of less than RMB 2 million at the beginning to a main business income of RMB 221 million in 2018, achieving a net profit of RMB 13.25 million with tax payment of RMB 20.64 million and total assets of RMB 153 million.
Currently, the intelligent water meter products of the Company are among the best in the industry, both in terms of output and scale.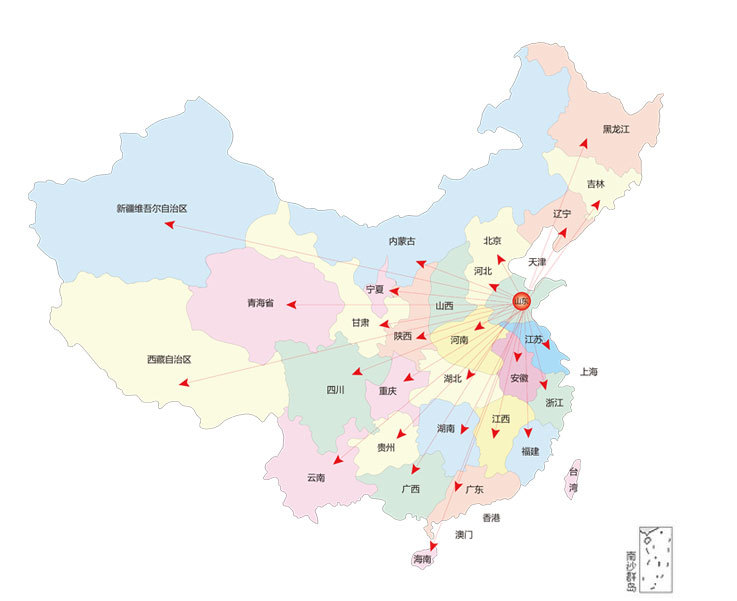 The site map is published by SinoMaps Press, Book Number: ISBN 7-900186-56-5/K?108 and Map Audit Number: GS (2009) 258.
Address: East of Nantianmen Street, High-tech Zone, Tai'an City, Shandong Province